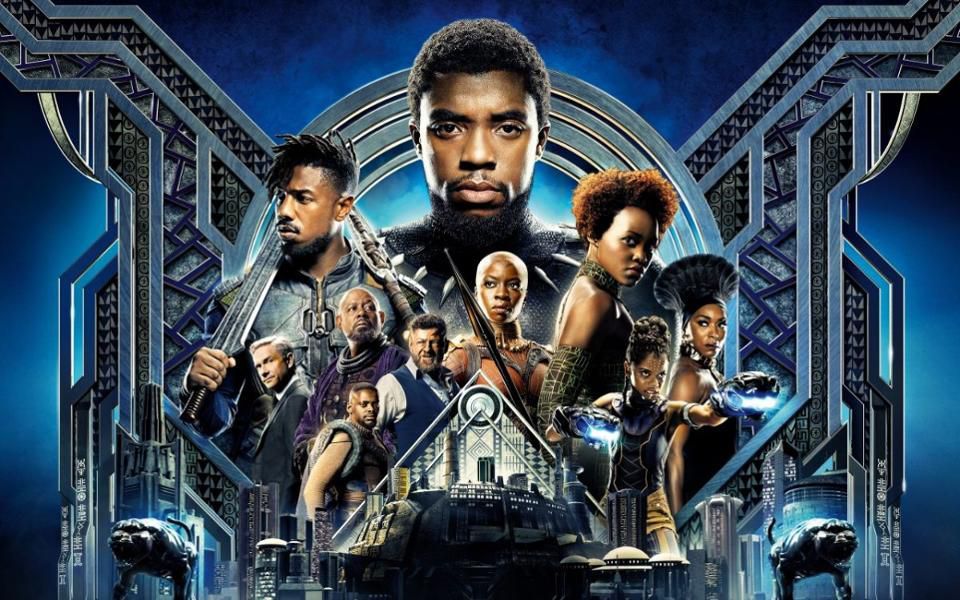 It is just a few hours away from my viewing of Black Panther, and here's my start of Before and After, where I discuss my pre-thoughts of a movie before watching it, and then I write out my review after the viewing. I have, so far, seen all of the Marvel movies before this. The only one that I have yet to see is Thor Ragnarok, but I will get to that eventually, even  though it's been months already since it's release. I have enjoyed all of them, even though I thought that the first two Thor movies were okay, as well as The Incredible Hulk, but I think most people agree that it wasn't that great anyway. This was a movie that I wasn't THAT inticipated to watch, but I felt the same for Ant-Man, and I heavily enjoyed it! I am expecting the same thing from Black Panther.
Now, I don't want to avoid the big elephant in the room here since I am an advocate for defending people to state their own opinions. This movie's "fans" are pretty much attacking those on Twitter that those who are making negative reviews are racist or evil people. I know that I have attacked people for making such negativity on something that I liked, but that doesn't mean it's right. There's really nothing right about doing any of that! I also said the same thing about those who attacked the recent Blade Runner: 2049, and I rightfully attacked those who went against people's negative feedback on the film because everyone has a right to speak out their minds.
At the same time, despite what's going on, I'm going to try and put the movie first, because I'm only here to talk about the movie alone. Nothing more, nothing less. So from here on forth, I'm going off to eat first, then watch the movie. I'll be back!
After
I have to admit that I saw this movie about a week ago, so not only am I very delayed at this (which is pretty much me in a nutshell on this site), but my mind is very fuzzy about this movie. So maybe this can help me out with a spoiler free review. I can finally say that
THIS!!!!!!!!!
MOVIE!!!!!!!!!
IS!!!!!!!!!!!!!!!
good.
Yeah, after all of that hoopla of defending this movie from negative criticism, I can only limit it down as just good, and nothing more. Even my friends who saw it with me didn't think too much about it either. And you know what? I don't know why I feel this way about the movie. I liked it, and so did my friends. There's just something about this that bothers me. I can't say it's because I'm not a fan of Black Panther, and I never read any of the comic books, but then again, I never read any Iron Man, Hulk, Captain America, or even Guardians of the Galaxy comic books before, and I enjoyed those movies perfectly well.
This movie pretty much is just a whole story of a man coming into power over his kingdom story, but with everything being so powerful and high tech in comparison from everyone else, not letting the whole world know! T'Challa, played by Chadwick Boseman, is Black Panther! Yeah, I'm just pointing that out to everyone, just in case if you didn't know. He does a good job in this movie, and so does everyone else. The action scenes are very good to watch, especially with the car chase in South Korea, which I believe was the best part of the movie. The villains in this movie, to my opinion, is kind of a mix bag for me. Andy Serkis was having a blast, even though I felt at times that he was having too much fun, and Michael B. Jordan's character could have used a little bit more character development.
Like I said, I don't want to spoil anything, nor do I have a lot to say that stands out for me. Everyone did a good job in this movie, some of the action scenes are great to watch, and there's a lot for everyone to like about it. It's a good movie, and you should go out and watch it! Just don't expect yourself to think that this is the greatest super hero movie of all time. Man, this whole "why don't I love this movie" is going to bother me for the rest of my life.